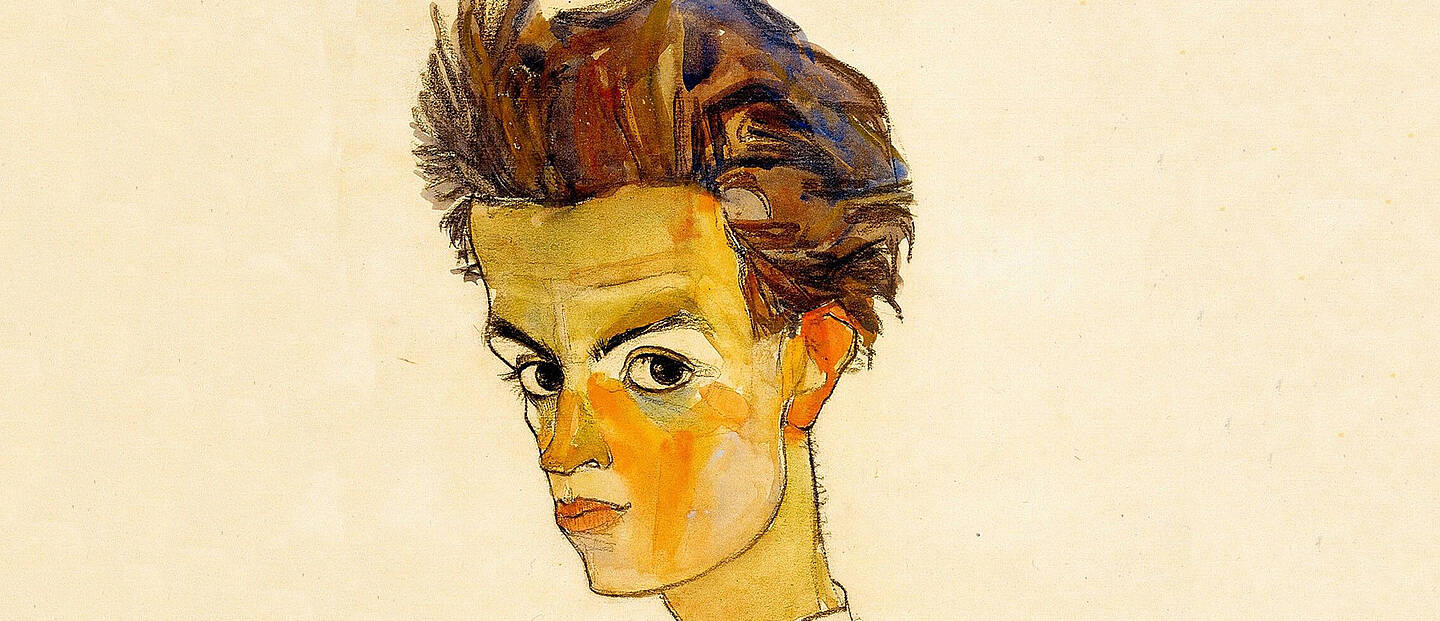 Leopold Museum
The Leopold Museum houses one of the most important collections of early 20th-century Austrian art. The highlights of the most-visited museum in the MuseumsQuartier cultural complex are the world's largest Egon Schiele collection and the "Vienna 1900" exhibition. The famous masterpieces of Secession founder Gustav Klimt and important crafted objects from the Wiener Werkstätte by artists like Josef Hoffmann and Koloman Moser offer a unique perspective on the art of that era.
- The museum's founder Rudolf Leopold was so overwhelmed by the Old Masters during his first visit to the Vienna Museum of Art History that he decided to collect art
- The mother of young Rudolf Leopold wanted to buy him a VW Beetle as a gift for completing his medical studies, but he asked her for the money instead and used it to purchase the important Schiele painting "The Hermits"
- The collection, which was built over five decades, is worth more than half a billion euros
The Leopold Museum houses the largest and most eminent collection of paintings and drawings of the exceptional artist Egon Schiele, offering a unique look at the works of this most important of the Austrian Expressionists. The main focus is on his radical and expressive works from 1910 to 1915.
Gustav Klimt co-founded the Vienna Secession in 1897 and was its first president. He is the most important representative of the Vienna Jugendstil.
The Leopold Museum shows some of his masterworks, including the large-format painting Death and Life and the landscapes Lake Attersee and A Morning by the Pond.
The permanent exhibition "Vienna 1900" allows visitors to experience the diversity of an era marked by the idea of the "Gesamtkunstwerk", a "total work of art" that permeates all parts of life. The exhibits span the range from the Vienna Secession and masterpieces of the Wiener Werkstätte arts and crafts movement to Expressionist paintings. The exhibition shows works by Gustav Klimt, Kolo Moser, Josef Hoffmann, Adolf Loos, Alfred Kubin, Richard Gerstl, Oskar Kokoschka, Egon Schiele and many others.
Show more
Last admission: 30 minutes before closing.
Public
Metro:U2 MuseumsQuartier; U2, U3 Volkstheater
Bus: 57A Museumsquartier

Hop On Hop Off
Route: Blue Line / Red Line
Bus Stop: Mariahilferstraße / MQ

Address
MuseumsQuartier, Museumsplatz 1, 1070 Vienna
Phone: +43 1 525 70 1584

---
Just one more step to your Vienna sightseeing tour
Buy a ticket