About us
About us
About VPG – Vienna Pass GmbH
The Vienna PASS is a product of VPG Vienna PASS GmbH and has been on the market since January 2015. The Flexi PASS introduced in 2017 also belongs to the product group of VPG Vienna PASS GmbH.
VPG Vienna PASS GmbH is owned by the Blaguss company group, the Dr. Richard Bus GmbH company group (holding 42.5% each) and Elite Tours (15%). As of 1 January 2016, the managing director of VPG Vienna PASS GmbH is Lisa Frühbauer.
The shareholders of VPG Vienna PASS also operate the partner company Vienna Sightseeing Tours – Wiener Rundfahrten GmbH und Co KG.
We are constantly working on developing the quality and services of our products. We are looking forward to hearing from you.
Where to find us: VPG Vienna PASS GmbH, Opernring 3-5, Top 508-529, 1010 Vienna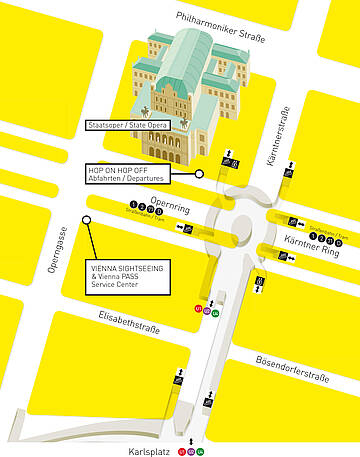 VIENNA SIGHTSEEING & Vienna PASS Service Center
Opening hours: Monday to Sunday 9 a.m. to 3 p.m.
Opernring 3-5, Top 17-24
1010 Wien
(oposite the Vienna State Opera)
How to contact our Service Center:
+43 1 712 46 83-300
Sie können die Inhalte jetzt downloaden um sie später offline zu nutzen. (50MB)