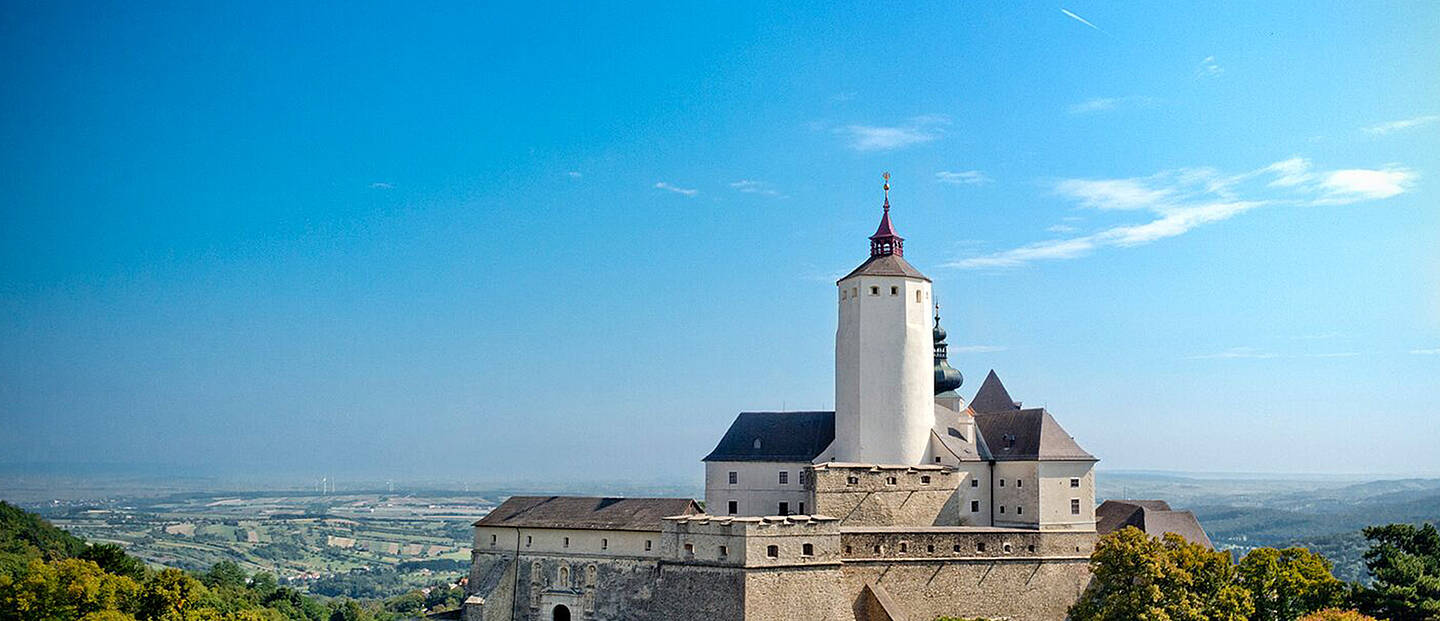 Forchtenstein Castle
The mighty walls of Forchtenstein Castle already defied the Ottoman conquerors. It is no coincidence that the Esterházy princes kept their war equipment and large parts of their legendary collections here. Today, here, at one of the oldest museum locations in Europe, an extensive arsenal as well as impressive rarities and works of art can be viewed with the castle ticket.
...one of the world's most extensive private weapon collections is located at Forchtenstein Castle?
... one of the largest historical collections of ancestor portraits in Europe can be found at Forchtenstein Castle?
Directions:
Bus 7941 from Vienna Central Station (Hauptbahnhof) in the direction of Langental. Please get off in Forchtenstein.
Show more
peak season
April – June & September – October
MON, WED – SUN and public holidays | 10:00 a.m. – 5:00 p.m

July August
open daily | 10:00 a.m. – 5:00 p.m

low season
January – March & November – December
MON, WED – SUN and public holidays | 10:00 a.m. – 4:00 p.m
only as part of a guided tour
Address
Burg Forchtenstein, Melinda Esterhazy-Platz 1, 7212 Forchtenstein
Phone: +43 2626 81212

---
Just one more step to your Vienna sightseeing tour
Buy a ticket