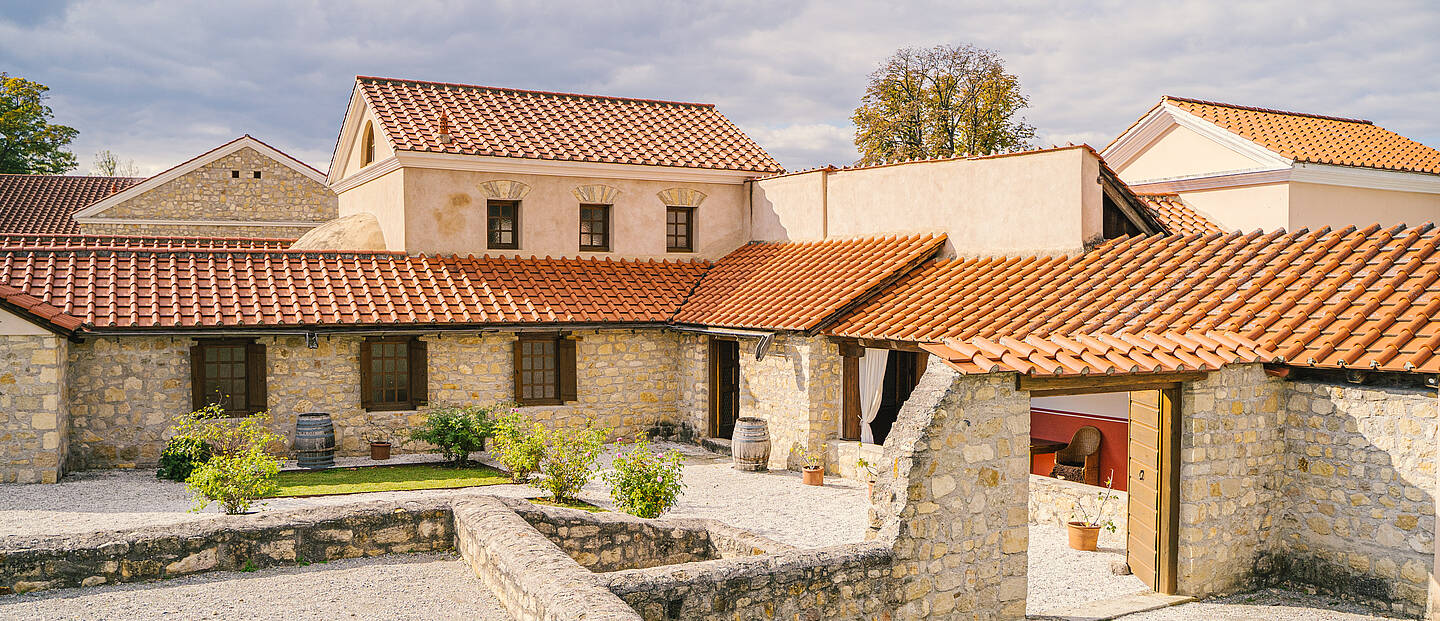 Roman City Carnuntum
In Carnuntum, the Roman era is not a dusty past, but a living present that can be experienced with all the senses. Where 1700 years ago the Roman emperors wrote world history, today you walk in the footsteps of the Caesars. Discover Vienna's Roman past in the Roman city of Carnuntum.
Your Vienna PASS is valid for all three exhibition sites in Carnuntum (Roman Quarter Petronell-Carnuntum, Amphitheatre Bad Deutsch-Altenburg, Museum Carnuntinum Bad Deutsch-Altenburg).
In addition to the 3 sites, the Heidentor, today's landmark of Carnuntum and the amphitheatre of the civil town also invite you to take a walk. Both sights are within walking distance of the Roman quarter and are freely accessible.
A part of the Roman city quarter in Carnuntum has been reconstructed on the original site, the only one of its kind in the world. Completely reconstructed houses with Roman underfloor heating, functioning kitchens and magnificent wall paintings open a unique time window into the Roman past of the early 4th century A.D. The buildings provide a detailed insight into Roman life - as if the inhabitants had just left their homes.
The impressively preserved ancient arena of the military city's amphitheatre and a small multimedia exhibition bring the world of gladiators back to life.
The Museum Carnuntinum is the treasure house of Carnuntum. The current exhibition "Weltstadt am Donaulimes" (World City at the Danube Limes) impressively portrays the history of the city as well as its social life with exhibits from the collections of the Province of Lower Austria, some of which have never been shown before. The Museum Carnuntinum is thus the ideal starting point for a journey of discovery through the Roman city of Carnuntum.
Show more
March 18th to November 19th
Public
Train: S7 Bad Deutsch-Altenburg, S7 Petronell Carnuntum

Address
Römerstadt Carnuntum, Hauptstraße 1A, 2404 Petronell-Carnuntum
Phone: +43 2163 33770

---
Just one more step to your Vienna sightseeing tour
Buy a ticket