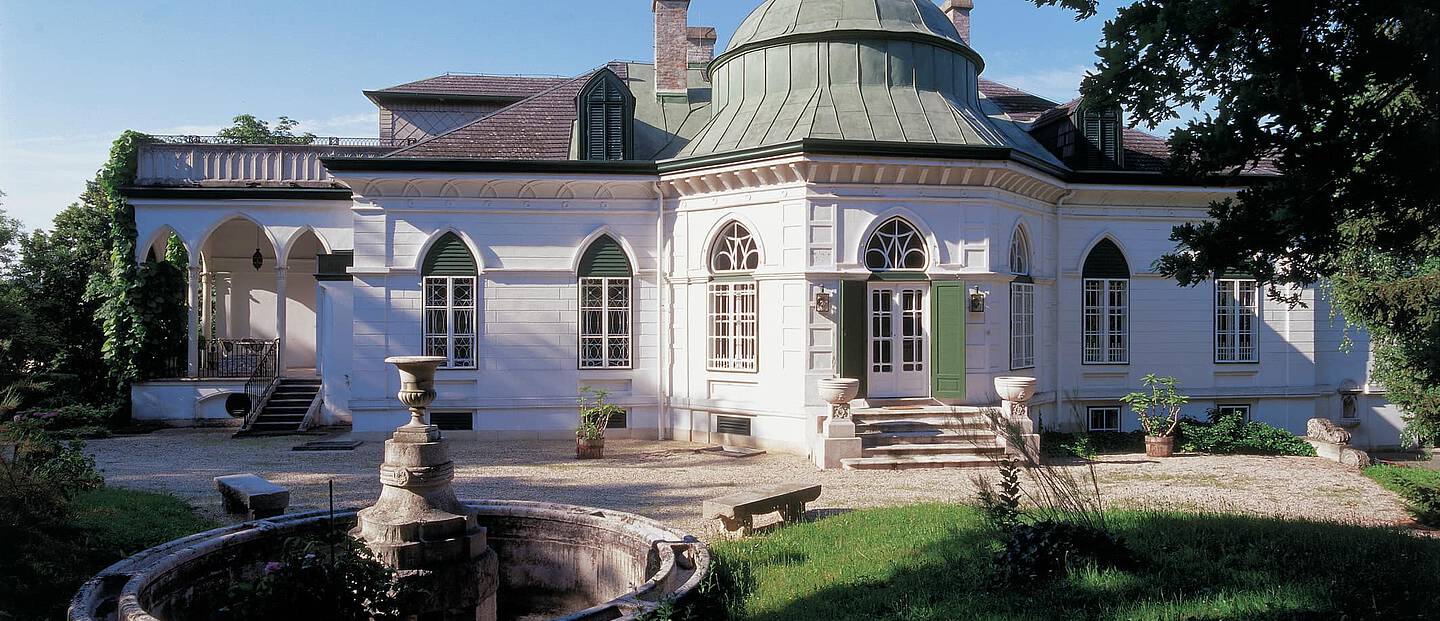 MAK Branch Geymüllerschlössel
At the Geymüllerschlössel in Vienna's Pötzleinsdorf neighborhood, the MAK shows furniture from the Empire and Biedermeier periods and old Viennese clocks. The jewel of architecture was put up around 1808 and is one of the few places in Austria offering an authentically original look at the diversity of Biedermeier decorative art.
Renovations carried out during the late 1980s returned the façade and parts of the paintwork on the building's interior to their original states. Thanks to this and to the subsequent rearrangement of the clocks and furniture among the various rooms, today's visitors still receive an impression of a wealthy bourgeois summer residence done in the Empire and Biedermeier styles. Geymüllerschlössel is now the only remaining place in Austria that affords an authentic insight into the diversity of ways in which textiles were employed in Biedermeier interior decorating.
Show more
Public
Tram:41: Pötzleinsdorf

Address
Pötzleinsdorferstraße 102, 1180 Vienna
Phone: 0043 1 4793139

---
Just one more step to your Vienna sightseeing tour
Buy a ticket