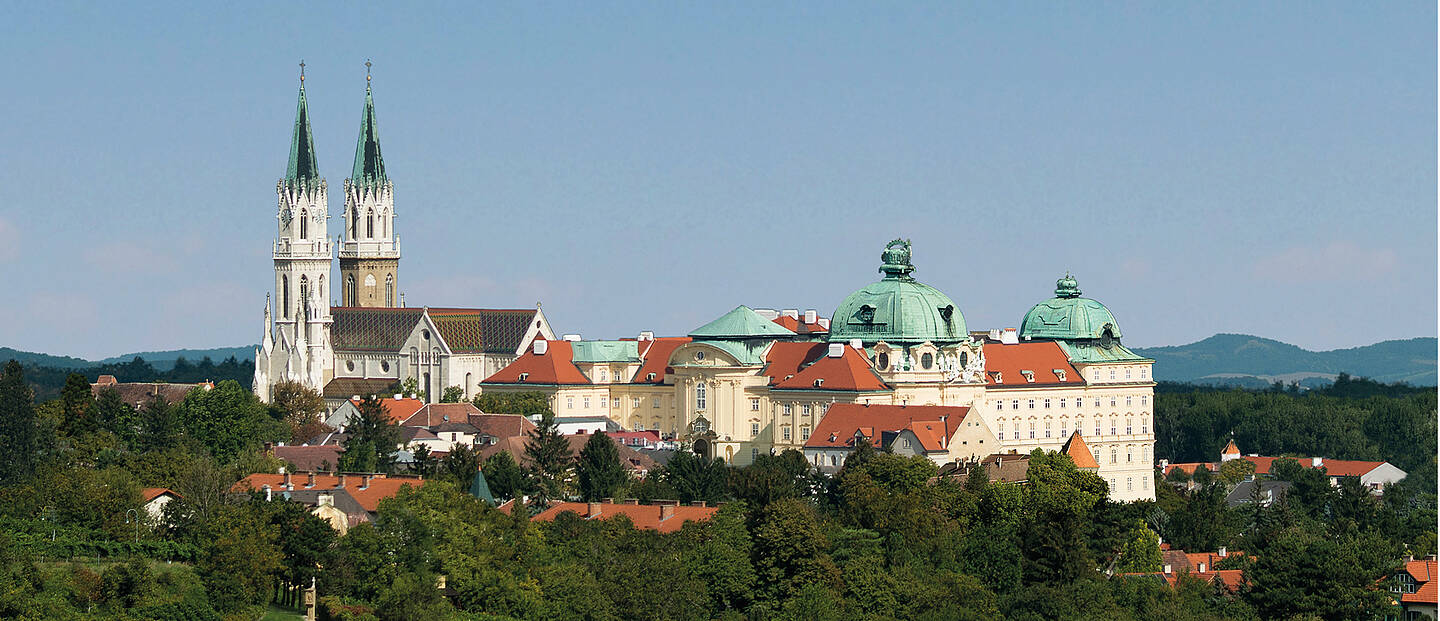 Klosterneuburg Monastery
Just outside Vienna, visitors can enjoy the historic and cultural Klosterneurburg Monastery. This 900 year old Gothic abbey is a stunning monument of historic importance and well worth a visit and trip out of the city. Admire the artwork of the Middle Ages and including the Baroque wine cellar and alter. Overlooking the Danube River, this Augustinian monastery is one of Vienna's best historic attractions.
- The monastery was first founded in 1114 and it was later remodelled in the Baroque style in the seventeenth century
- Recently the abbey underwent some considerable redevelopment which cost over 10million euros
- There are 108 hectares of vineyard in the abbey's grounds, which also date back to 1114, making it one of the largest and most famous wineries in Austria
- The wine cellar in the abbey in 36m deep and covers four levels
This world famous work of art was created in 1181 by Nicholas Verdun and is made out of three parts, of 45 gilded copper plates modelled on Byzantine paragons that resemble the Shrine of the Three Kings at Cologne Cathedral. The monastery also contains a range of Gothic and Baroque sculptures, as well as 15 panel paintings by Rueland Frueauf from 1505, four Passion paintings from the reverse side of the Verduner Altar as well as the Babenberg genealogical tree.
This Baroque wine cellar is one of the most impressive in Vienna as it dates back to the 12th century. This wine cellar uses state of the art technologies creating high quality wines for the region. The vineyard is one of four in the area, measuring 108 hectares and can be explored by visitors to the abbey.
Show more
Closed: 24., 25., 26. & 31. December
On 01.01.2023, visitor services will only be open from 12 noon.
Please note that during Divine Office, Mass and other liturgical ceremonies it is not always possible to visit/enter the monastery church.
Public
Metro:U4 Heiligenstadt
Bus: 400 Klosterneuburg - Stift

Address
Stiftsplatz 1, 3400 Klosterneuburg
Phone: +43 2243 411-0

---
Just one more step to your Vienna sightseeing tour
Buy a ticket