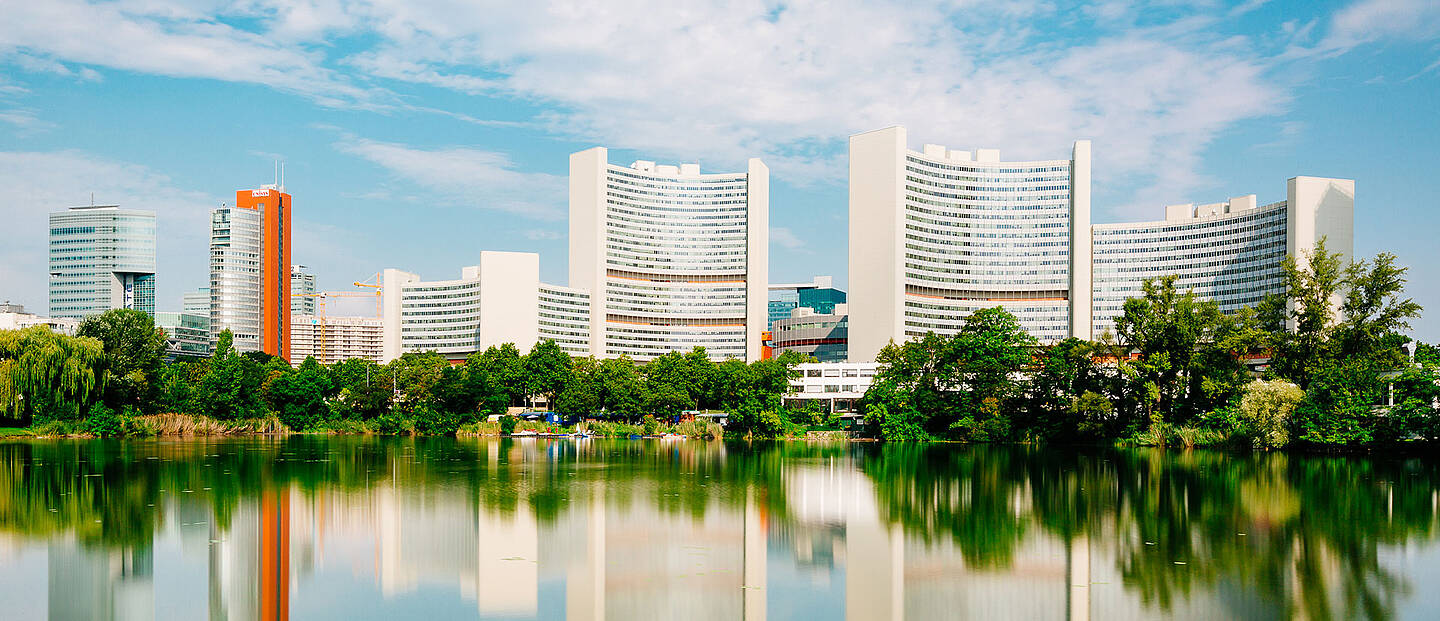 Guided Tour of the UN Headquarters
Vienna is one of the four Headquarters of the UN alongside New York, Geneva and Nairobi. The general guided tours through the Vienna International Centre (VIC), constructed in 1979 and planned by Johann Staber, provide a unique perspective on the work of the different UN organisations. You will also see permanent and temporary exhibits and works of art, including an original Hundertwasser tapestry and a moon rock donated by NASA.
Tours last 60 minutes and are taken in both English and German.
Show more
Dates may vary, please check the UNO Vienna website for current dates before your arrival (www.unvienna.org/visit).

guided tour: 11.00 a.m, 2.00 p.m, 3.30 p.m
The Visitors Service is closed on weekends, the official UN holidays and from 23.12. - 07.04.


Public
Metro:U1 Kaisermühlen, Vienna International Centre
Bus: 20A, 92A, 92B Kaisermühlen-VIC

Hop On Hop Off
Route: Blue Line
Bus Stop: UNO-City

Address
United Nations in Vienna, Visitors Service, 1400 Vienna
Phone: +43 1 26060 3328

---
Just one more step to your Vienna sightseeing tour
Buy a ticket