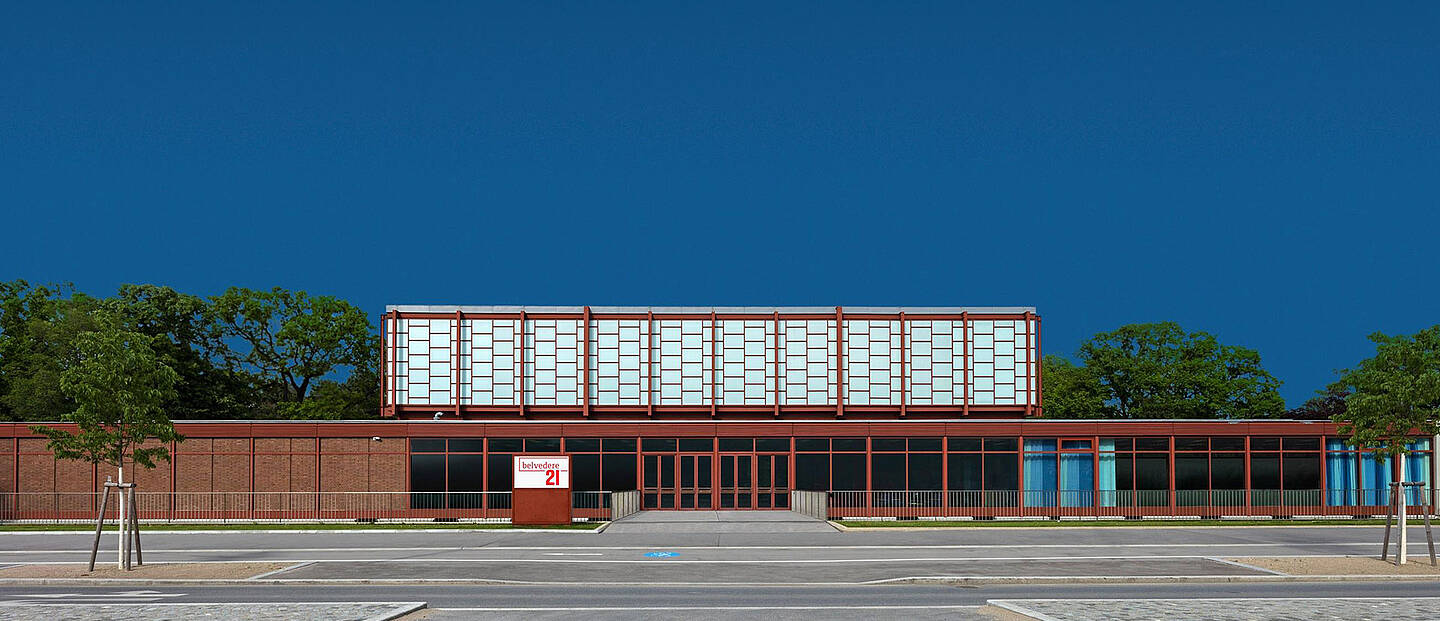 Belvedere 21
Belvedere 21 is a place of artistic production, reception and reflection. Its exhibitions focus on Austrian art of the 20th and 21st centuries, placed in an international context. In addition to the building, which is a landmark of Austrian post-war modernity, the temporary exhibitions and presentations of the collection, the overall concept of Belvedere 21 also includes the Blickle Kino cinema, the 21er Raum exhibition space, the Sculpture Garden and the Salon für Kunstbuch. The museum also houses the federal Artothek des Bundes and the archives of the Austrian sculptor Fritz Wotruba.
- …that the Belvedere 21 was originally designed by Karl Schwanzer as the Austrian Pavilion for the 1958 Brussels World Expo, after which it was adapted and opened as a museum for 20th century art in Vienna in 1962? that Schwanzer was awarded the Grand Prix d'Architecture in 1958 for his innovative and forward-looking design?
- … that architect Adolf Krischanitz adapted and remodelled Schwanzer's building for its reopening in 2011 The lower floor was opened up and a six-storey tower was added as a landmark.
- 21er Raum: Solo exhibitions of contemporary artists living in Austria are presented here every six weeks.
- Blickle Kino – Vienna's only completely preserved cinema from the 1950s.
- Salon für Kunstbuch: The museum shop doubles as an artistic intervention, serving as a venue for lectures, book presentations, and theatre performances.
Show more
Open Mondays only on public holidays.
Public
Metro:U1 Hauptbahnhof
Tram:D, 18, O: Quartier Belvedere
Train: Wien Hauptbahnhof

Hop On Hop Off
Route: Yellow Line
Bus Stop: Belvedere 21

Address
Quartier Belvedere, Arsenalstraße 1, 1030 Vienna
Phone: +43 1 795 57 770

---
Just one more step to your Vienna sightseeing tour
Buy a ticket