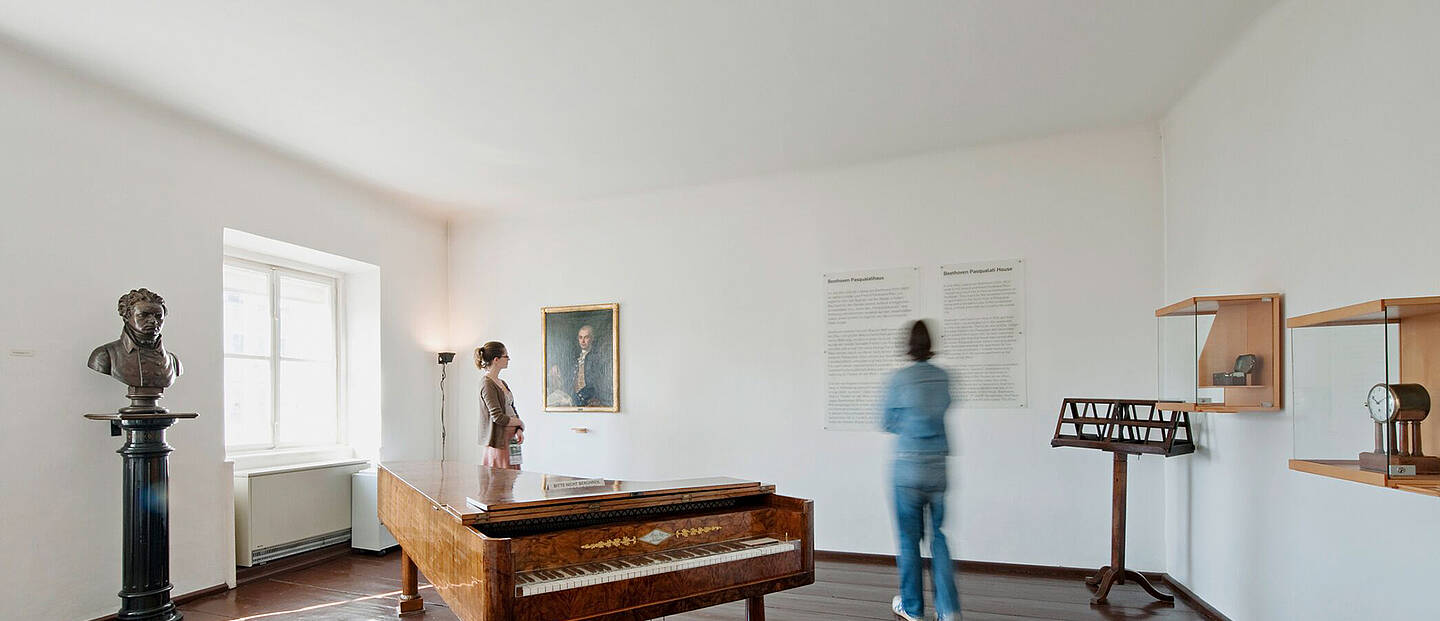 Beethoven Pasqualati House
Discover the apartment in which Ludwig van Beethoven worked and created some of his most famous symphonies. He lived here, in Mölker Bastei, for eight years in an apartment on the fourth floor, writing his 4th, 5th, 7th and 8th symphonies – to name a few – as well as his Fidelio opera.
Visitors to his apartment can admire various works of art illustrating Beethoven's life and works, such as the portrait by Willibrord Joseph Mähler and other personal items.
Show more
Tuesday
10:00 - 13:00 &
14:00 - 17:00
Wednesday
10:00 - 13:00 &
14:00 - 17:00
Thursday
10:00 - 13:00 &
14:00 - 17:00
Friday
10:00 - 13:00 &
14:00 - 17:00
Saturday
10:00 - 13:00 &
14:00 - 17:00
Sunday
10:00 - 13:00 &
14:00 - 17:00
Closed: 01.01., 01.05., 25.12
Public
Metro:U2 Schottentor
Tram:D, 1 Schottentor

Hop On Hop Off
Route: Blue Line / Red Line
Bus Stop: Universität, Liebenberg Denkmal

Address
Beethoven Pasqualati Haus, Mölker Bastei 8, 1130 Vienna
Phone: +43 1 535 89 05

---
Just one more step to your Vienna sightseeing tour
Buy a ticket