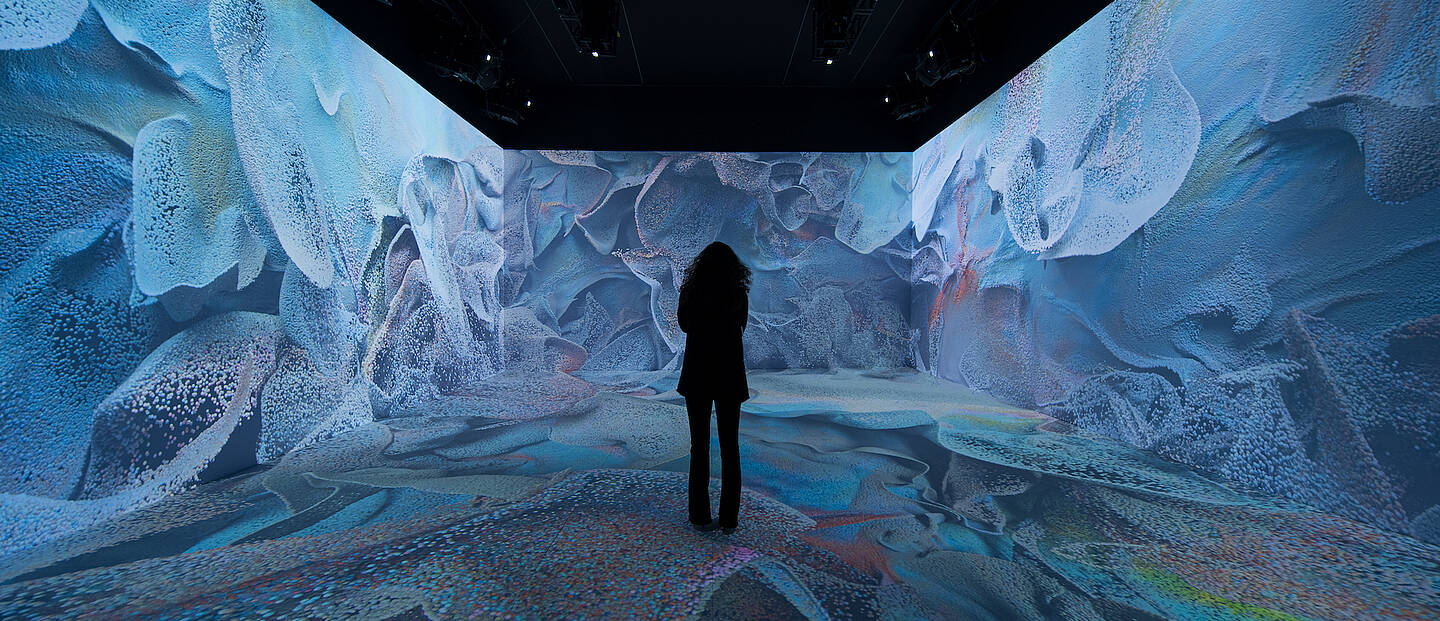 Mythos Mozart
In the heart of Vienna, exactly at the place where Wolfgang Amadeus Mozart composed some of his most important works such as the "Magic Flute" and the "Requiem" and where he died in 1791, a unique multimedia Mozart experience awaits you: MYTHOS MOZART.
Immerse yourself in Mozart's world with all your senses and get to know his music, his time and many unknown stories from his life in five different scenes and experience them with all your senses! MYTHOS MOZART extends over 1,500 square meters in the entire basement of the STEFFLS. The department store sees itself not only as a premium store for fashion, but as a place that combines different worlds of experience from art, culture and cuisine, social initiatives and various services in one house.
With MYTHOS MOZART we offer a visually modern approach to the genius of Mozart - a new world of experience in a very special place.
REQUIEM - MOZART'S DEATH Experience the place where Mozart became immortal
VIENNA 1791 – MOZARTSTADT Stroll through the Mozart city of Vienna in 1791.
WORLD MUSIC - MOZART'S LITTLE NIGHT MUSIC Experience Mozart as world music.
GENIUS - MOZART COMPOSES Compose the overture with Mozart
MAGIC FLUTE - MOZART FOREVER Mozart forever - that's what the future sounds like.
Show more
Last Admission: 1 hour 15 before closing
Public
Metro:U1, U3 Stephansplatz; U4 Karlsplatz
Bus: 3A Stephansplatz

Hop On Hop Off
Route: Red Line
Bus Stop: Staatsoper

Address
Kärntner Straße 19, 1010 Vienna
Phone: +43 1 93056800

---
Just one more step to your Vienna sightseeing tour
Buy a ticket