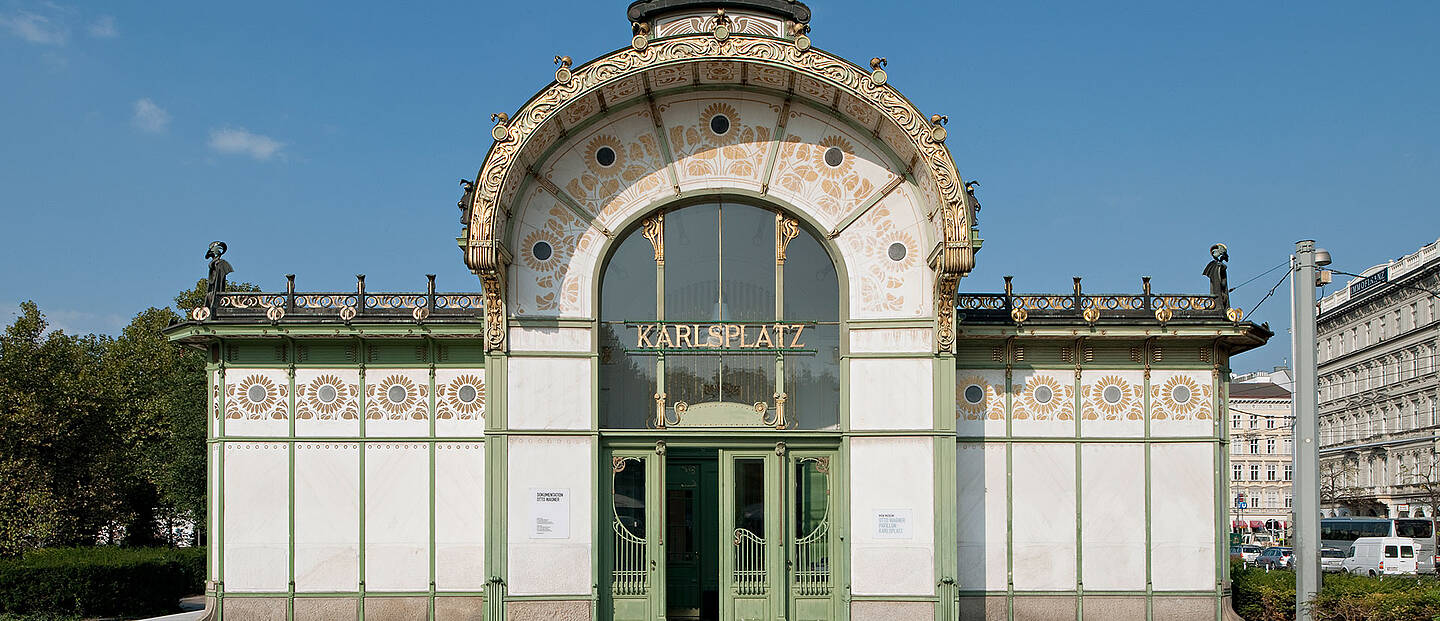 Otto Wagner Pavillon Karlsplatz
As one of Vienna's most important modernist architects, Otto Wagner certainly has made his mark on the city. At one of two Pavilion's within the area, Karlsplatz museum is art nouveau in style and documents the genesis of Wagner's most famous designs including the Church in Steinhof and the K.K. Postsparkassenamt (Post Office Savings Bank), to name a few.
In this museum you can learn about Wagner's architectural achievements through displays and models which bring his talents to life and learn about this urban artist and visionary on a more personal level.
Show more
15.3.2023 – 31.10.2023:
Tuesday
10:00 - 18:00
Closed:13:00 - 14:00
Wednesday
10:00 - 18:00
Closed:13:00 - 14:00
Thursday
10:00 - 18:00
Closed:13:00 - 14:00
Friday
10:00 - 18:00
Closed:13:00 - 14:00
Saturday
10:00 - 18:00
Closed:13:00 - 14:00
Sunday
10:00 - 18:00
Closed:13:00 - 14:00
Closed: All public holidays falling on a Monday
Public
Metro:U1, U2, U4 Karlsplatz
Tram:1, 62 Karlsplatz
Bus: 4A Karlsplatz

Hop On Hop Off
Route: Blue Line / Yellow Line / Red Line
Bus Stop: Staatsoper

Address
Otto Wagner Pavillon Karlsplatz, 1040 Vienna
Phone: +43 1 505 87 47 851771

---
Just one more step to your Vienna sightseeing tour
Buy a ticket