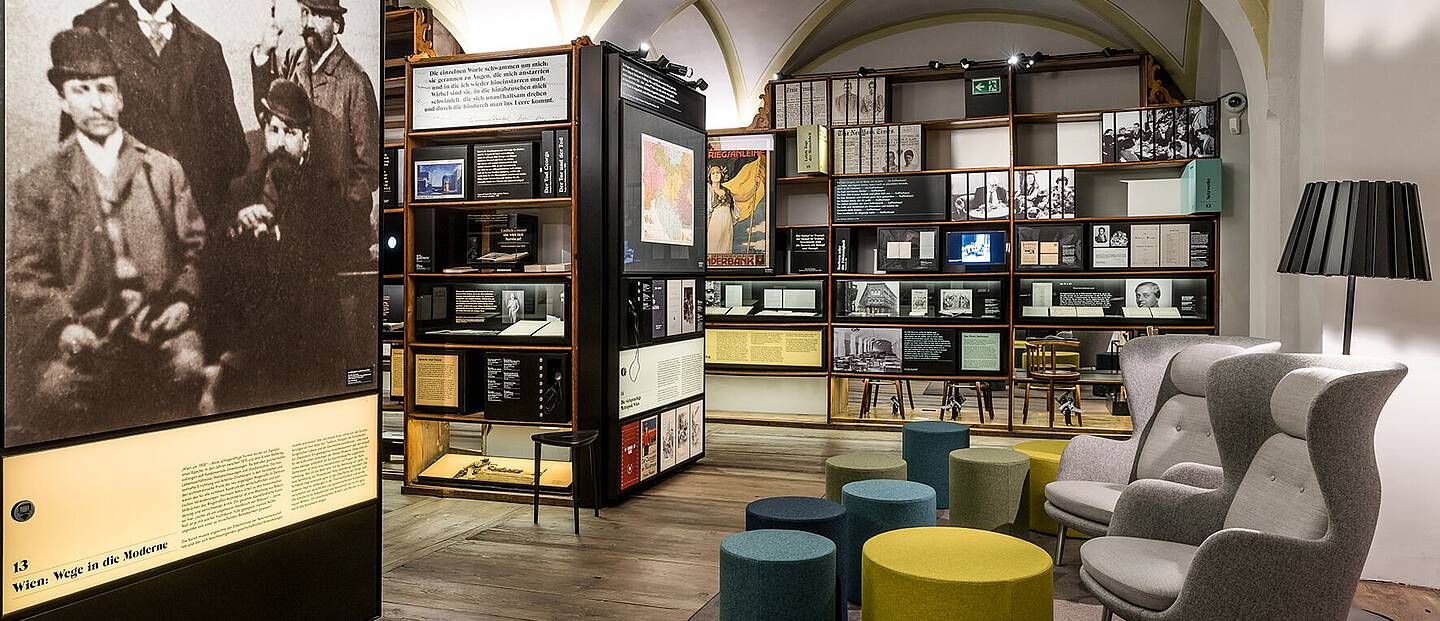 Literature Museum
Johann Nestroy, Arthur Schnitzler, Franz Kafka, Ilse Aichinger, Ingeborg Bachmann, Thomas Bernhard, Friederike Mayröcker – these are only some of the names of major Austrian authors whose letters, works and creativity is presented in Literature Museum of the Austrian National Library. Unique original sources and numerous media points allow visitors to experience the diversity of Austrian literature from the 18th century to the present.
- The Literature Museum is housed in the former Austro-Hungarian Exchequer Archives, whose director was the famous Austrian dramatist Franz Grillparzer? His office has survived in its original condition and is a part of the museum.
- The Literature Museum offers a free museum tablet with an interactive writing workshop that allows visitors to continue the beginnings of famous novels?
Show more
Public
Metro:U1, U2, U4 Karlsplatz; U1, U3 Stephansplatz
Tram:1, 2, 71, D Kärntner Ring, Oper
Bus: 2A Plankengasse

Hop On Hop Off
Route: Blue Line / Yellow Line / Red Line
Bus Stop: Staatsoper

Address
Grillparzerhaus, Johannesgasse 6, 1010 Vienna
Phone: +43 1 53410780

---
Just one more step to your Vienna sightseeing tour
Buy a ticket